Permanent* hair removal for men on
CHEST & ABDOMEN
Get rid of the annoying shaving and stubble build-up on your chest or stomach. Smooth skin at all time without effort – Your expert Haarfreiheit frees you from annoying hair growth painless and effectively.
Permanent* removal of hair on the chest
Defined appearance
Stronger hair growth on the chest and abdomen is not uncommon in men. But many men suffer and reduce their self-confidence. But even normal hair growth can be annoying, because this can hide the hard-built muscles. No matter how you feel disturbed by unwanted hair, we offer the perfect alternative to traditional hair removal procedures. With the permanent solution, you regain your self-confidence and can show yourself undisturbed. Our photoepilation technologies help you achieve beautiful contours, completely painless and gentle on the skin.
Hair removal with light
With the permanent* solution you regain your self-confidence and can feel free. Our photoepilation technologies help you to achieve manly contours, completely painless and gentle on the skin. All the techniques available on the market are available to you. Hair removal with light at the experts in Wiesbaden.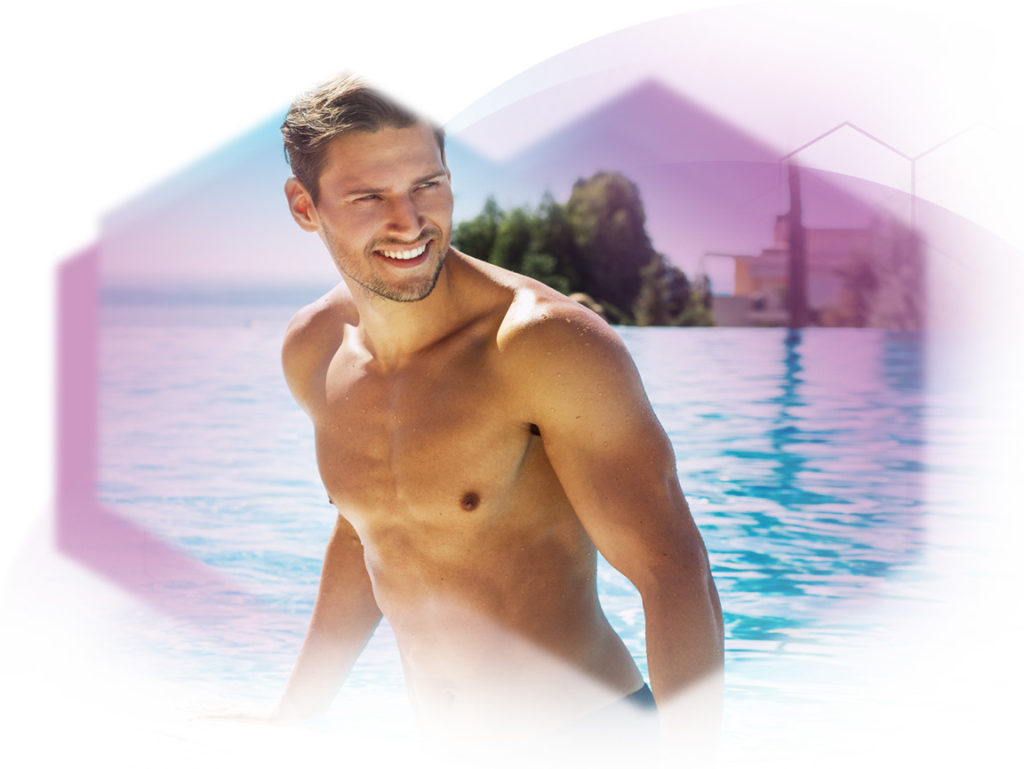 More time for more important things
Not only in sports the number one
For many athletes, the removal of body hair has been something commonplace for many years. Because even hair on the stomach and chest can affect the performance in sports. Especially in swimmers, the resistance in the water is increased, the more hair you have. But in addition to the athletic performance, the aesthetics plays a major role in athletes as well. With the help of permanent hair removal*, both aspects can be satisfied quickly and easily.
Optimal treatment
Fully suitable for everyday use
Because our applied technologies, such as the XENOgel Technology, are painless and have no side effects, you can incorporate the treatments well into everyday life. Whether it's during lunch break or after work, you can continue your day immediately afterwards as usual. Since our XENOgel Technology works with low energy and a special, cooling gel, you will not feel any pain or skin irritation.
Take advantage of the treatment as a break and relax while we fulfil your desire for permanently* smooth skin. The medical staff is available for all questions and concerns.
Only a few treatments are necessary
The revolutionary technology makes it possible – we free you from unwanted hair painless and profesional. The advantage of the XENOgel Technology is the use of a lower energy and it's even more effective than other methods. And the skin is particularly protected. The biggest advantage in comparison to conventional methods of hair removal is the permanent* effect.