Hair removal underneath the ARMPITS
Enjoy the best service in your Haarfreiheit institute Wiesbaden and get rid of annoying hair with the help of our technologies.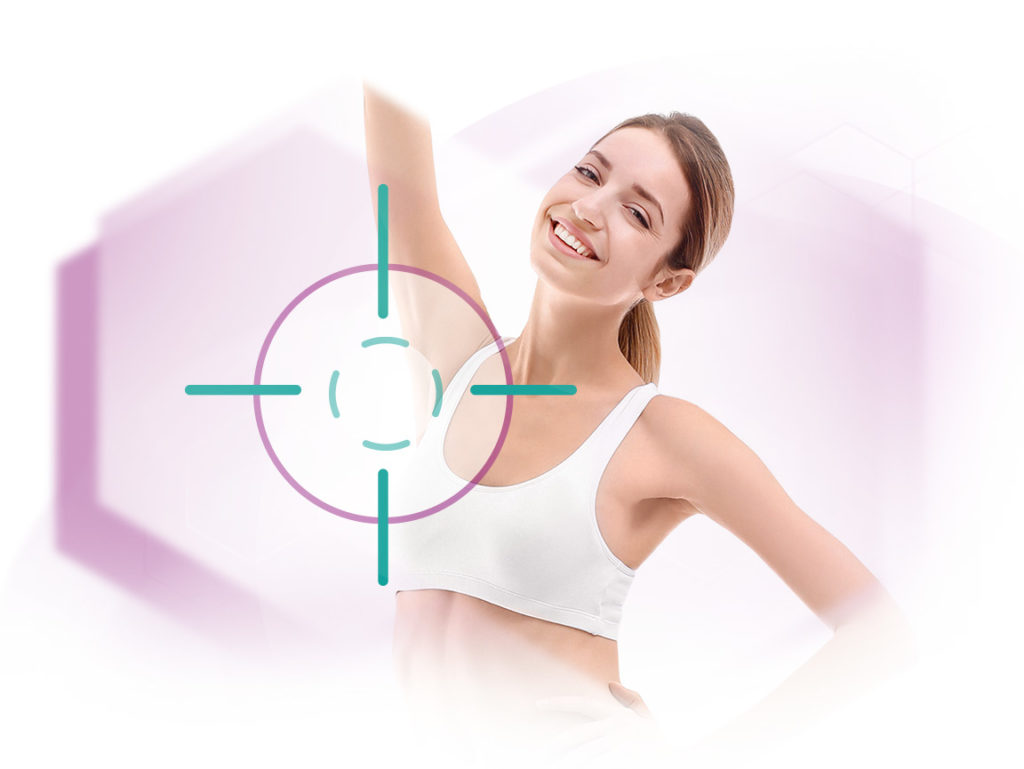 Smooth skin without shaving
Daily smooth armpits
Smooth armpits are a must for many women. This is not only true for summertime, but also should not be a problem throughout the year. Thus, a permanent hair removal* on the armpits is recommended not only for aesthetic reasons. Odours under the armpits are caused by bacteria. Regular hair removal reduces the amount of bacteria in the hair.
The best results for all hair types
For almost every skin type a permanent hair removal* with the XENOgel technology is possible. Especially in women with darker hair on the armpits you can quickly detect disturbing stubble. These often grow relatively quickly, so they need to be shaved constantly. Get rid of this burden by permanent hair removal*.

Every technology for every need
No shaving anymore
Do not worry about hair in the armpits, because with the permanent hair removal*, you can feel safe. No stubbles anymore. Smooth skin is the epitome of femininity these days. Why shave again and again when there is a better alternative?
XENOgel, IPL and diode laser
Are you still shaving and annoyed about stubbles? Opt for permanent hair removal* and be confident in professional service. With us you get all the hair removal methods available on the market, so that the right technology is also available for you. Whether diode, YAG or alexandrite lasers in the field of concentrated light technologies, or also the cold light methods XENOgel, SHR and IPL. Our trained staff will be happy to advise you free of charge on the possibilities.