permanent hair removal* for women
in the FACE
Smooth facial skin, no matter where – our team of experts welcomes you in Wiesbaden with every light technology and the needle epilation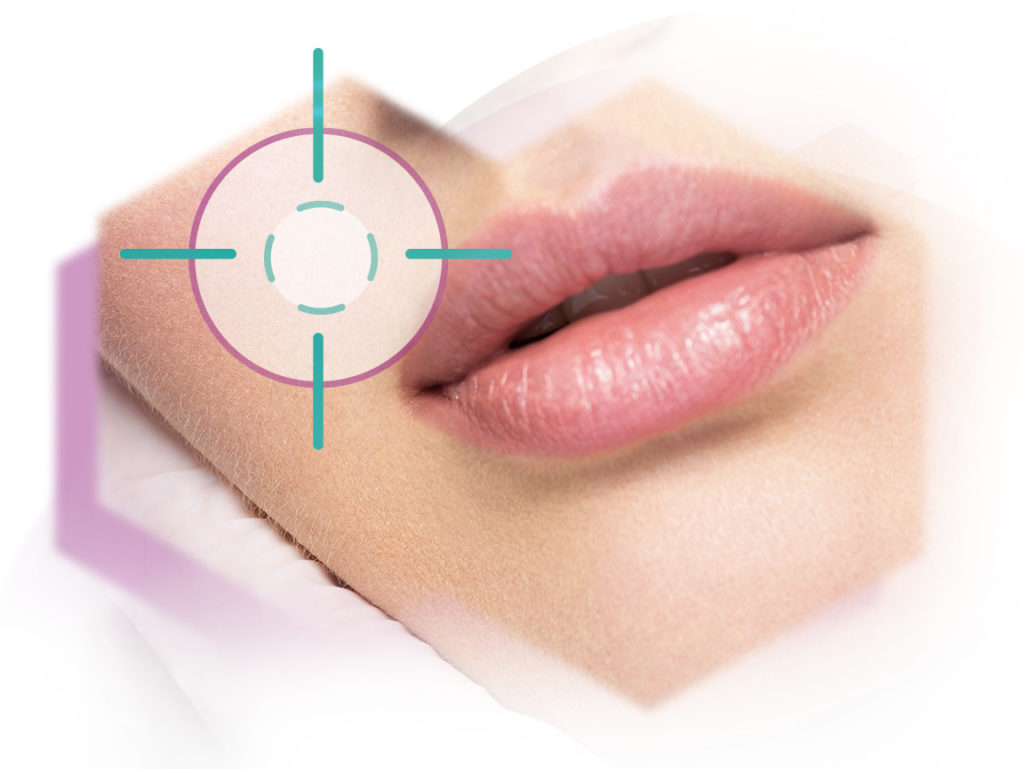 Facial hair removal
Say goodbye tot the ladie's beard
It is not uncommon for women to suffer from excessive facial hair growth. These are often dark hair on the upper lip and chin region. Often these hairs are not only visible when you look in the mirror, but for every other person you meet.
Hair on the face cannot be covered up by clothing and is therefore always visible. For you and for others. It is understandable that this is very unpleasant for any woman, as a beard looks masculine and can significantly affect the female appearance in many life situations.
What do women do against it?
For a well-groomed appearance, many women shave this problem away. Many pluck the hair in these places, since shaving takes a lot of time. Plucking, however, has the great disadvantage that it is not only painful, but also more time consuming than shaving.
In addition to the required time and the painful procedure, all methods such as shaving, plucking, waxing and epilation have another disadvantage. All methods only result in a temporary result. Some methods last slightly longer than the others, but none are permanent.
Haarfreiheit Wiesbaden can free you from the annoying ladie's beard permanentely* with the help of the most modern light technologies and the needle epilation.
Unpleasant results after shaving & epilating
In addition, all methods lead to unsightly stubble. This is not only frustrating but makes hair removal a daily task. Without a check of the hair, many women do not dare to leave the house.
Another side effect to such temporary hair removal methods are reddened skin. Not seldom ingrown hairs develop, which in turn cause inflammation.
Shaving or epilating causes additional problems. Have you ever wondered how these problems can be solved? Keep your skin smooth and naturally radiant. We address the problem with permanent hair removal* with light, literally at the root.
All technologies – all possibilities in Wiesbaden
The hair removal with light or laser is modern and innovative. This technology is constantly evolving. The scope of innovation in this field shows how effective the technology is and the associated enthusiasm of each patient to finally be permanently rid of unsightly hair growth.
XENOgel Technology
In Wiesbaden we offer the innovative XENOgel Technology beneath all other light technologies. This revolutionary technique makes permanent hair removal both effective and skin friendly as well as painless.
The reason for this is the crystal gel used in each treatment. On the one hand, this optimizes the light effect enormously and, on the other hand, simultaneously cools the skin. Thus, significantly less skin reddening occurs than with other technologies.
IPL hair removal in the face
The IPL process is also very common nowadays. IPL stands for "intense pulsed light". This refers to the high energy that is emitted with each flash of light. Hereby the skin tissue is warmed up.
Diode laser
The diode laser is one of our technologies that works with focused light. This laser is characterized by an exact wavelength of 808 nm. Basically, each hair can be treated individually by bundling. The specific wavelength efficiently focuses the energy of the light on the hair root.